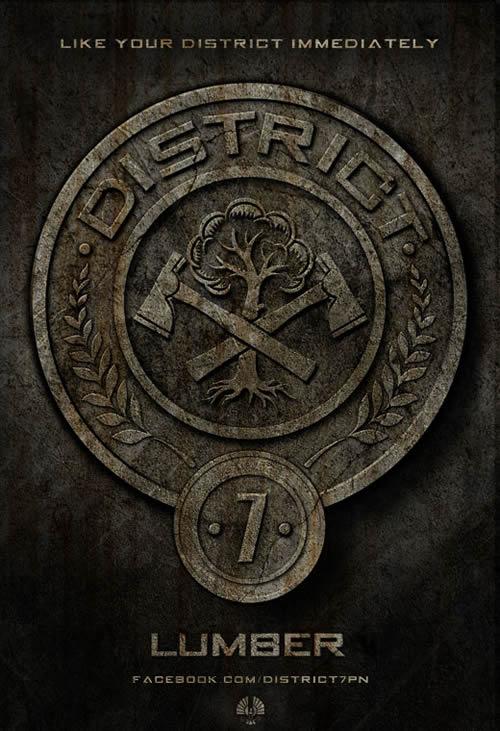 The Reaping
I wake up to see my two younger siblings sitting up in their beds.
"Henry. Lucy. Come here," I tell them. They get up and come sit on my bed. "What are you doing up?" I ask them.
It's Henry that answers. "It's reaping day."
Of course. It's their first reaping. Henry and Lucy are twins. They are both 12 and fairly quiet. Lucy is much quieter than Henry. Henry has an outgoing personality, could help him when he's older, but at the same time, might get him into a little trouble.
"Yes, I know, you two. And trust me, neither of you will get picked. Your names are only in there once," I tell them. Once. Less than I've ever had. I signed up for tesserae my first year. I had my name in five times.
"How do you know that, Sophie? How do you know one of us won't get picked?" Lucy asked me quietly. She was small for her age. They both were.
I sighed. Of course, I don't know, but it is very unlikely. "I just do," I say instead. I look over at my parent's bed. They are still asleep. "Listen. Everything is going to be fine. We'll all come back home and go on with our lives. Do you understand?" I think I'm trying to reassure myself as well as them.
"Yes, Sophie," Henry replies. Lucy just nods. Then my parents wake up.
"Good morning everyone!" My mother says, in a tone that is obviously her trying to be cheerful. "How are you today?"
"Great," I reply, rolling my eyes.
We eat breakfast and get ready. I'm wearing my mother's old dress, and Lucy is wearing another one. Henry is wearing our dad's old outfit.
"It's time children," our father says sadly. I get why they are even more sad this year. This year, all three of their children have a chance to get picked. Not just me.
We all go outside and Henry, Lucy, and I go and check in. They prick our fingers, and we go stand in the roped off areas. Henry is in the front of the boys section, and Lucy is in the front of the girls. I'm in the middle, but more towards the front than others, because I'm 14. I look over at my best friend, Jenny. She looks back at me.
A woman wearing odd clothes goes onto the stage. Blossom. She is our district's escort.
Blossom taps the microphone. "Ahem. Welcome, district 7, to the annual 34th Hunger Games! My name is Blossom, and today I will be picking one girl tribute, and one boy tribute." She goes over to the girl's glass ball with all the names. "Normally I do ladies first, but this year I feel like switching it up a bit," she announces with a giggle. "So. Boys first!" Now she walks to the boy's reaping ball. She sticks her hand in and moves it around, looking for a piece of paper. She takes one out. "Henry Roberts," she announces.
My heart stops. Not him. I told him he wouldn't get picked. I look over at him. He's standing very still, looking at the stage in shock.
"Henry?" Blossom calls. "Henry, where are you?" Someone gives Henry a nudge. He stumbles forward. "Ah, there you are. Come on up, I won't hurt you. He walks out in between the two sections of people. Peacekeepers meet him. Once he is on the stage, Blossom goes over to the girl's reaping ball.
"Now for the girls." She sticks her hand into the ball and moves it around again. She pulls another slip out. "Lucy Roberts!" she says. Then she looks at Henry.
No. This can't be happening. Not both of them. Before I know what I'm doing, I'm moving towards the center aisle. I see Jenny looking at me in concern. I'm still moving.
"I volunteer! I volunteer for Lucy!" I yell. I'm surprised that I've reached the middle. I see Lucy looking over at me in shock. Shock that both she and Henry got reaped. Then she looks sad, but she knows not to say anything.
Blossom looks at me. "Okay then. Come on up here!" she says. Peacekeepers come to meet me.
I walk up to the stage, wondering how this could happen. Why it happened.
"And what is your name?" Blossom asks me.
"Sophie," I reply. "Sophie Roberts."
A faint smile shows on Blossom's face. But it instantly vanishes. "Ah, I see... So Lucy and Henry are your siblings I assume?" she asks.
"Yes," I whisper. I see my parents in the crowd. My mother has her face buried on my father's shoulder. My father is just staring into space.
"Well then!" Blossom's voice breaks my thoughts. "I guess these are this year's tributes for district 7! Henry Roberts and Sophie Roberts!" With that, Henry and I go into the Justice Building to say our goodbyes.