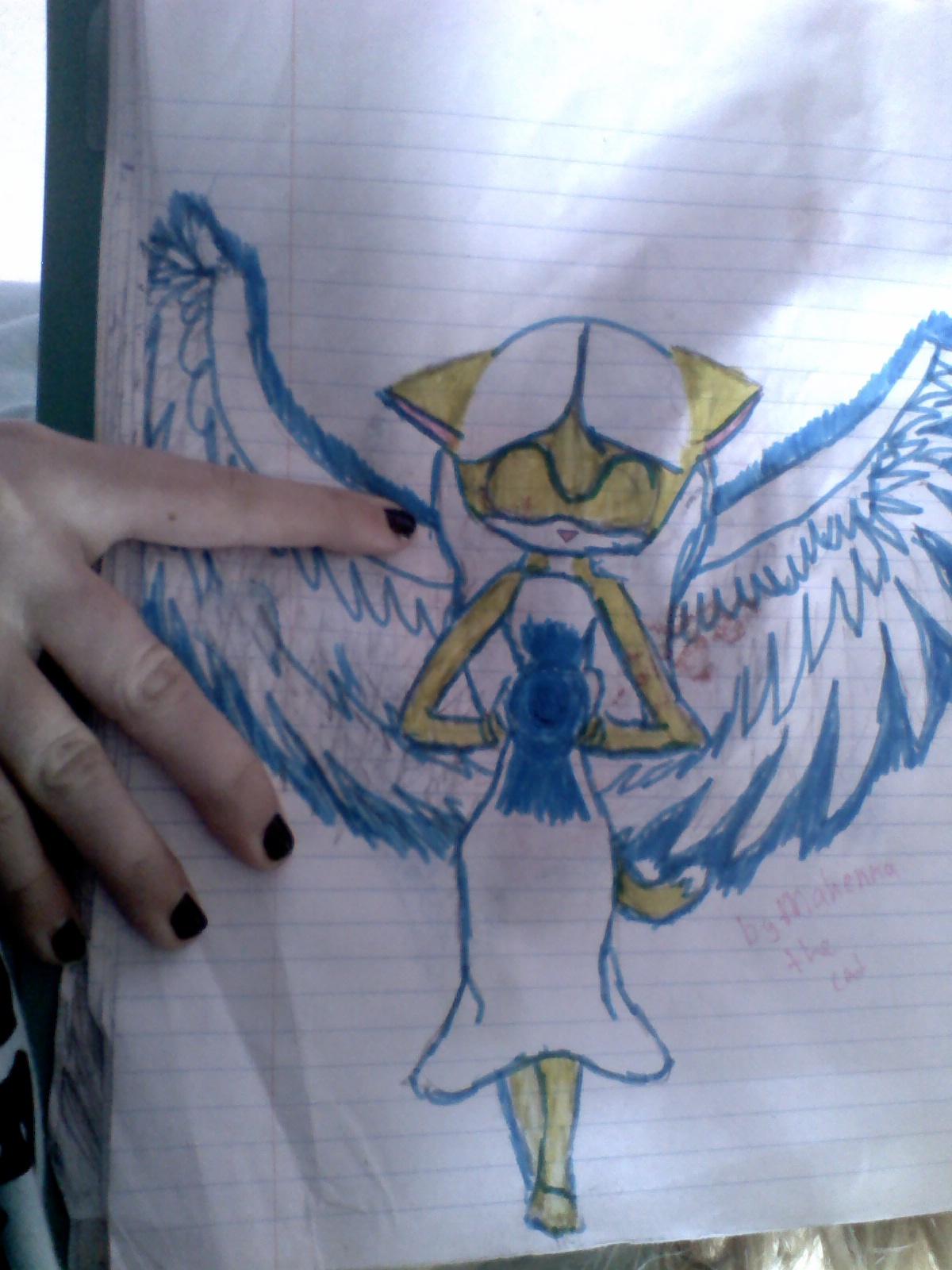 first day
I wake in my new home. I unpack. ''Makenna get dressed for your new school " mom called. I put on a black shirt and blue jeans. I get every thing ready and go out the door. After 10 min. I get to the school. I ran to the first class. Math!
After math, I go to gym. We did running. As I ran . a blue blur ran past me. When it was about to lap me , it instead ran into me. we tumble down a hill. I get my place and pin it to the ground. I found out that the blur was a blue hedgehog. I get up "sorry, I didn't see you" He says and gets up. " hey your the new girl" he adds. " Yeah , Hi I'm Makenna, Makenna the cat" I say. " Hi I'm sonic, sonic the hedgehog." He says. " Nice to meet you'' I say and the bell rang. " LUNCH TIME!" we said at the same time. and we ran to the lunch room.
Sonic sat next to me . I think I saw him blush a little and he ate his chilidog. I take out an apple and ate it....
after my last class . I ran down the hall and trying to avoid Amy rose a pink hedgehog who Is obsessed with sonic and she's trying to hit me with a hammer. Finally I lost her but kept running.
Suddenly I ran into a black and red hedgehog. " hey watch where your going!" He yelled. " Sorry I'm trying to avoid pinky over back there." I say. I get up and brush of the dust. ''Names Makenna, you ? I say. "Shadow" He say. I look at my watch. " Darn it , it's 4:00" I say ." moms gonna flip, bye Shadow see ya tomorrow" I ran to my house. After dinner I go in my room. I put on a pink long sleeve shirt with a rabbit and red night pant. I get I bed and fall asleep.