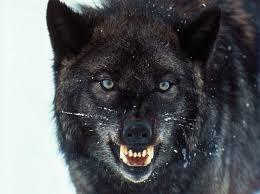 Shadow..
There have many stories and fables written about wolves, some like "little Red Riding Hood", or others. But this isn't like those. This one is different...
-Present-
"Mommy!" I howled in depress, knowing this was possibly the last time I will see my mother. Shadow took her away, snarling at me.
I'm only young, and I have my mom took off of me, taking my protection away.
Oh, I forgot you were there. My name is Tamia, I am 1 year old and I am a Grey Wolf. Our pack is being invaded by Shadow and his pack, but we just need food.
You see, Shadow and his pack are much older and stronger than us, we are only weak. We don't travel in families, we travel in types. The grey wolf and Red wolf stay with us. I am the youngest of the pack, but maybe the bravest.
We soon heard a snarl coming from behind, and they all barked for me and the young ones to leave and run away trying not to get seen.
So we did, I ran like the wind, whimpering because I got a stone in my paw. One of the others heard me whimpering, and it laid it's ears back, spying us.