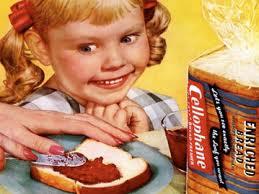 Packed Lunch
It was a normal school day and as I skipped in happily to school I brought out my phone and scrolled down in my 'Contacts'. I froze when I got to 'Faye x' and my fingers were going 'tap tap tap' against the buttons in no time.
Hey Faye,
Where are you? Are you at school yet? x
As I slid my phone back into my jeans pocket, my phone vibrated immediantley, letting me know I had a message. I grasped it, scanning the text.
Hiya Rosie,
Nope sorry! I am ill, won't be in school for a few days! Soz :'( xx
I sighed, but let it go. I was going to be very lonely today. Faye was my best friend! We did everything together, now my lunch period's were going to be like watching paint dry. When lunch time came, everyone rushed down to the canteen, but not me. I wandered straight out onto the playground. Faye normally brought a packed lunch for us to share.
After a few minutes of walking around idly, I noticed a small girl leaning against the netball fence. She couldn't have been older than 8.
"Hello!" I greeted, smiling.
"Hi.." She squeaked.
"I'm Rosie, what's you're name?"
"Daisy." She replied, grinning slightly at me.
In her lap was a plastic red lunchbox, open, full to the brim with deliciously smelling food.
I sniffed it, a wave of pure heaven washed over me.
Daisy noticed and handed me a piece. "Try it!" She giggled.
I chomped and it tasted great! It was the best food I'd ever had. The sweet but savoury taste rolled on my tongue as I closed my eyes in relaxation.
Faye was ill for another few days, but I wasn't so bothered, I had Daisy to play with now. She had even promised to bring in a packed lunch for me!
The next day, sure enough she had brought in another blue plastic lunchbox. She handed it to me, smiling from ear to ear.
As I took a bite, Daisy giggled slightly. I shrugged it off as the taste was even better than before!
We played for the rest of the lunchtime, skipping rope, hide n' seek, and we sat together in the afternoon classes!
It was great fun, I was stating to wish Faye would be ill forever!
At the end of the day, Daisy turned to me and asked me,
"Rosie, would you like to come over to my house for dinner?" She asked, smiling again.
I nodded "Sure!", and I rang up my mum and told her I'd be home a bit later. She agreed, and told me to be careful.
Once we arrived at Daisy's house, the first thing I noticed was that it smelled terrible! Daisy didn't seem to notice, but I just shrugged it off.
"Would you like some more of that meat?" Daisy asked, smiling even more. I licked my lips.
"That'd be nice." I answered, following her into the kitchen.
The smell grew even worse and I couldn't stop myself from coughing and wheezing.
Daisy said nothing and opened the fridge.
I almost fainted.
Inside was the cause of the putrid smell.
A half ripped open body, with hardly any limbs left, that'd left blood stains all over the fridge.
I gasped, moving backwards. "Daisy.."
She turned to me, grinning wider.
"Oh sorry! I forgot to introduce you two!"
She opened her lunchbox and ripped out a piece that looked exactly like the body and ATE it.
"This is my mum."