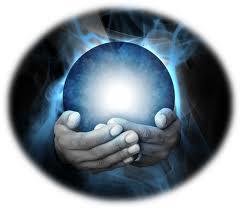 Awakening
"wake up Jake, time for school" that's the first thing i can remember: the soft voice of my little sister.
"what time is it?" i asked. "time to get up, dummy, we're gonna miss the bus." i jumped up, grabbed my clothes from my dresser, and hastily put them on. My Jacket got caught in my shirt, and i took a second to untangle. I turned and saw my sister in my doorway. i jumped up in shock and almost landed on my face. "hurry up Jake." and she ran down the hallway and through the front door. "see you later mom" i waved as i grabbed my backpack and ran out.
It was cold. "i should have grabbed a jacket" i thought. walking down the driveway toward the parked bus, steam pouring from within. "Jake" said the bus driver "I got something for you, somebody really wanted you to have it, it doesn't look dangerous, but take this. he handed me a large, glass marble tied to a necklace. "He also gave me this" he handed me a note that said "follow your heart, pull the right strings, avoiding the dark will lead to great things- D" "D?" i asked "i don't know, he had his hood up and didn't tell me his name, but he looked OK, i don't know who you are "D" but i could care less, i don't need someone telling me what to do. just that moment, the bus flipped, and i was thrown out of the bus through my window. i stood up, a sharp pain in my side, and looked up, a man with a black robe was standing in front of me
"who are you?" i asked "someone whose been watching for quite some time, thats all you need to know" he ran toward me, and i jumped out of the way
"put on the necklace, and concentrate with your soul" came a small whisper, i don't know what made me do it but i put on the necklace and closed my eyes. the marble on the necklace started glowing, and a long, sliver sword appeared in my hand "silver bane" said the whisper "say this name when you need me" and the gem stopped glowing.
"so its true" said the man in black "the light binder has returned"