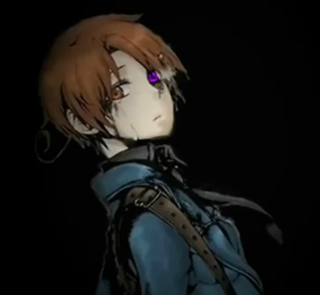 Intro
There is a war constantly raging in this world, though it may not be seen by the naked eye. It's a war between good and evil, or best known as life or death. Many nations have raged in wars and most want to stay out, they know they're going to fall one day and no longer exist. But, one nation have gave this a thought, he actually went looking for a heir to take his place when he fails. North Italy, the country who sought out to find his heir that will go for the right cause and not rage any more wars.
So a search across Italy began, Feliciano wanted someone who had a good balance between good and evil. Days go by, soon turning into weeks, then into months. Almost a year has gone by and no luck came to the Italian. Feliciano decided to go to Venice to relax a bit and ride in the river. It was getting dark when he decided to go and the streets was empty, but he suddenly stopped when seeing a boy across the street from him; those multi-colored eyes looked up to Feliciano with sadness yet they was happy.
...He was the one...