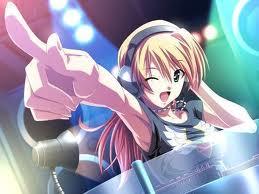 A Little Suprise That Ruined My Life
The club was pumping up the music and I couldn't help but dance to the beat!My Bff's Tashina and Beth were more into the action than I was but that didn't mean I couldn't move!Suddnely,my phone rang out into the club's echoed walls!I had forgot to turn off my phone!Embarresed I slid to a corner.I looked at the message!It was from a random police station.I read the text!
Dear Jada
Your Parents have died in a car accident and have appaerently gone to Heaven!But we promise to make you compfortable until ur grandparents come to pic U up!Sorry for Ur loss!
Random Police Station
I gulped for a second!Could it be true?Had my parents actually died!?Why though?Then text was so short!She needed much more information to find out what the Police Station ment!Maybe Beth knew!Her father was the cheif of the Police Station around the club!The music was busting my favorite song but there wasn't any time for dancing!My parents were DEAD!
If I get 50 fans I will resume this story!I already have 42 so it won't be that hard!