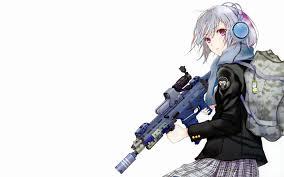 Alexandra Clemens
The sounds of whimpers and the dim-lighting made this scene a normal one for me. The girls had all huddled in the corner and the boys had surrounded us. I looked to Marie. "Stay in the middle of the group." She looked to me with confusion and terror. She opened her mouth to question me but I shot her a glance that made her close her mouth. I stood up slowly.
"What are you doing?" Mrs. Kale hissed. I put my hand up to shush her. "Alexandra, sit down down." I put my fingers to my lips and pulled out my badge. Mrs. Kale's eyes widened.
"My name isn't Alexandra Clemens and I'm part of the specialized squad, the Young Adult Police Force. I was put here to protect Marie Shay." I hooked my badge on my jeans. Carefully, I slipped my boots off. They were too noisy to be stealthy. I silently made my way to the door.
"Alex! Get back here." Christopher was standing now and staring at me like a child. Again I put my hand up and he stopped. I put my hand on the knob and just then I saw the flash of movement. I pressed myself up against the wall directly behind the door. Quickly, I pulled a switchblade out of my boots that were sitting next to me. Then all I heard was the ragged breaths of the teens and the pounding of my heart. With a glance to the corner full of terrified teens, I reminded myself why I was doing this.I took a deep breath and waited. It wasn't long before I heard heavy footsteps falling outside our door. I focused on my breathing again and tried to get my nerves to go like I did every time this happened. With every other step I inhaled and exhaled. Then I watched the doorknob turn, the door opening impossibly slowly. The gun barrel came first and then the arm. As soon as I saw the arm, all my instincts drove me forward towards the door. I was lucky and the assailant didn't shoot like some but instead he let go of the gun. I was not lucky enough to have him drop the gun because it was attached to him in some other way. I threw the door opened and simultaneously went for his throat. I tackled him down but considering his size he easily overtook me and practically tossed me across the room. He came at me, not with his gun but with his fist. Clearly he was cocky and I could use this to my advantage. He flew at me and before he could lay his hands on me, I threw up my switchblade. It caught him directly under the chin and I watched him sputter. Death wasn't like how they showed in the movies. It was slow no matter the cause. It seemed to take a while for the soul to realize its body was defunct. The man in black crumpled to the floor, blood trickling from the knife wound. If he didn't get attention immediately he would die but seeing as our situation he probably wasn't going to get any.
I recoiled from the body and I looked to the teens. Their eyes had changed. They always did once they saw who I really was. It was like I had ripped them of their virginity and innocence. They had less terror now but more realization like life had come up and slapped them in the face. I ripped my eyes from theirs, unable to keep up my steeliness. I grabbed the gun from the still gasping man and I turned to go out the door. The hall was eerily quiet as I made my way to my locker. Once I got there, I kneeled down to the one below it. It was heavily padlocked and required a key and a code and it was obvious why when you opened it. It was filled with weapons of all sorts but I stuck to the classic pistol. I grabbed another one and walked back to the room. I looked to Mrs. Kale and held it out to her. "Oh my god! You could never expect me to---" she looked to the man whose chest had stopped rising and falling.
"I expect that you will protect these children no matter the cost." I pushed the gun farther towards her.
"I-I-I can't" she said exasperated.
"Why not?" I barked.
"I don't know how!" She started to weep.
"Pull yourself together." At my words she bawled harder. I was never particularly good with people but maybe it was just because I always knew this was going to happen.
"Alex, I can handle a gun." It was Jacob standing up with his hand outstretched. He jaw was set but tears were flowing freely from his eyes. Hesitantly I handed him the gun. I knew he had hunted before but shooting people was very different than shooting animals. I now started to leave the room again.
"Al-Alex?" I turned. It was Marie. "Is this because of m-me?"
I looked her dead in the eye "Maybe." I left the room and started to search for the other men. I thought there were three because when they announced their presence, I heard three different voices. I had already finished off one, so I needed to get the other two in custody. I walked down the hall when I heard two voices. For a second I froze up but I pushed forward. Around the corner, the two gunmen were talking in loud voices.
"I couldn't find the girl." Marie, I thought.
"Me either. Has Jimmy reported back?"
"No. Should we wait?"
"Yea, I guess." Well, ok then. My eyebrows went up. Bad guys weren't what they were in the movies. Usually they were just guys who needed some extra money and were willing to do anything for it. This was a special case though because they were just flat out dumb. I turned my face around the corner and caught a glimpse of the two giants. They were both massive but size didn't matter to a bullet. I padded around the corner in my mismatched socks and whistled. They both turned and with two shots I got them both in the leg. The left one fell down yelping but the right just moaned and pointed his gun at me then BANG. I sucked in a breath and another bang resonated from my gun. Now the right one fell to the ground and I sagged against the wall. I limped to the fire alarm and dragged the lever down. Now the sirens wailed and there was a period of no motion and then nothing happened other than the lights flashing and noises grating against my ears. I went to the front and got on the loudspeaker.
"It's alright to come out now. The gunmen have been taken care of and the police are on their way. Please evacuate the building like we would in a normal fire drill." Now I heard the school come alive and the people started to appear. No one saw me at first and people just filed out as they were told. Most were sobbing, others shaking. Some teachers were carrying younger children who were in shock. My vision started to blur and I saw just barely the rest of the school leave. I sat in the rough front desk chair and I smiled as tears flowed down my cheeks.
"Alex!" I craned to look at who was calling. It was Christopher. His arms wrapped around me and carried me out. Police were already on the scene and the last ting I saw before blackness was Christopher's struggling face.