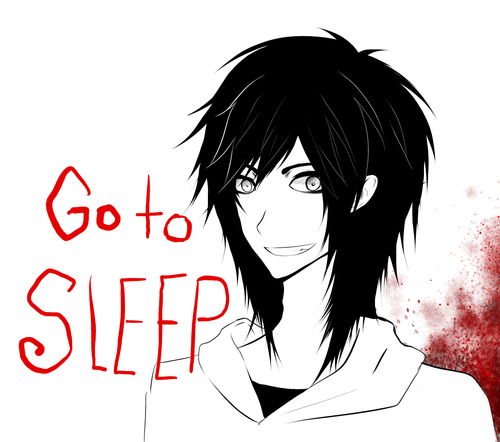 Thank you everybody!!!~
As a lot of people know its my berfday today!! That's pretty cool.. but not as awesome as all the awesome time I have with you bro's on the internet.. lol im a nerd.. I have established that.. and as EVERYONE knows I have an "unhealthy" obsession with jeff the killer.. but i'm telling you if you don't agree *whispers* he is sooooo hawt I mean how could you not!!! C:
If you've never thought or wondered why I like him.. its because.
~He has a "beautiful and wide" smile XD
~Big, pretty eyes
~Long flowing luscious black hair
~the besht sense of style
~ and an awesome personality ;D
Well enough of that.. but also i'd like to happily say that I have reached 50+ followers!! I never thought I'd get more then 10!!! and even more than that! I love how everyone supports me through EVERYTHING I do.. all my stories, quizzes, and even questions.
You probably didn't know I am extremely anti social.. and I get depressed all the time :I
But this website i'd have to say has actually been a BIG help in my life, I act a LOT different if you ever met me for real.. cuz' im really shy and crap :p
Either way you guys helped me through all that and i'd just like to thank a few people in here that have helped me a WHOLE FREAKIN' LOT.. mkay :3