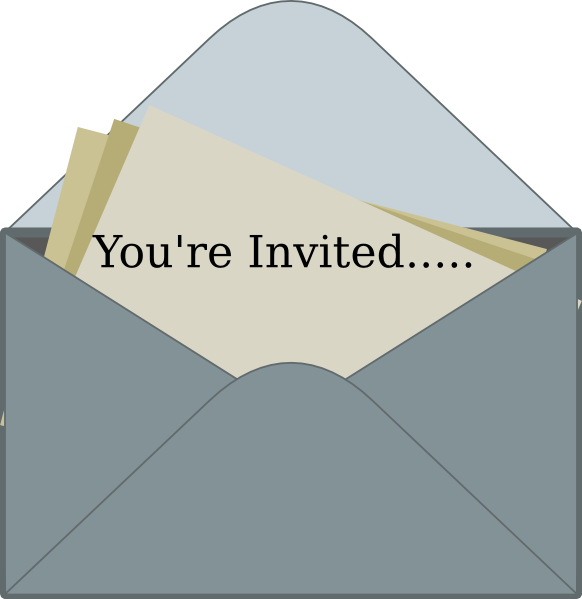 Invertation
It was just a normal boring school day and it was period 6 and it was art. I walked in and there next to my place was my secret crush Matt. when I sat down he said " hi " "heyya" I said then he handed me an invitation and I said "is that for me are sure you don't want me to pass that to Luke?" "noooo! why would I invite him to my party?" Matt Said "ok thanks " I said". after 5 minutes i finally opened the invitation and it said 'to Holly will you come to Birthday Party on the 1st August yours faithfully Matt. P.S. hope you can come.' "aw thanks" i whispered to him he said "its no big deal its just a birthday party everyone has one every year!" 'NO BIG DEAL!!! I HAVE A CRUSH ON YOU AND YOU SAY ITS NO BIG DEAL OMG!!!!
When art had finally finished I ran to Matt and said" i think i can come i will ask tonight but am sure i will defo be able to come" he said "cool i really want you to come it will be a blast oh and by the way its this Friday so tomoz" "errr...ok". when i got home mum was in the bath so i ran up to my room grabbed the letter out of my bag and read it all over again and again. then i did my home work.by the time i finished mum was out of the bath, dressed and was making tea and dad was home.
I ran downstairs and said to mum "mum mum pretty pretty please can i go to a party tomorrow pleaseeeee?" "tomorrow but you have skating tomorrow and what time does it start and finish?" mum said "starts at 8:30pm and finishes at 11:00pm plesase" "oh fine then you can miss skating for a night" said mum and i said " yes thanks love ya"!!!