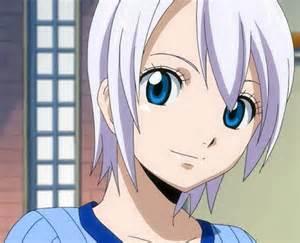 Lisanna is back in Fairy Tail!
Lisanna smiled. Her and her two friends or "Husband" were back and alive! Lisanna gasped. She went in full speed, and hugged Natsu. "Natsu!" She yelled, in total shock.
Natsu stared for a moment. He thought his eyes were not working. He stared. But he couldn't help to ask if she really was Lisanna. It would be rude not to reply, or get her wrong. So the best idea was to ask. So Natsu Dragneel began. "Lisanna?" He asked, with a smile. He put his hands on his cheeks. "Is it... Really you?" Natsu asked.
Lucy growled. "What? Is she your ex girl friend who left, and then came back for YOU? Oh my gosh!" She said.
"Oh, and who are you?" Lisanna turned to Lucy. Her hands were on Natsu's shoulders.
"The boogie man. Really? Who else?" Lucy crossed her arms, and looked away.
Natsu lifted a eyebrow. "Is she really the boogie man? If so, her parents are really dumb!" Lisanna said, not to be rude.
"No," natsu corrected. "She is Lucy Heartfilia. But I am guessing she had a bad day, so far. She really is not this mean." Lucy's eyes widen.
She turned to stare at Natsu. "Mean?" She said, surprised. "And my parents ARE NOT dumb!"
Lisanna's eyes widened too. She put her hand on her mouth. "No, that was a joke. Lucy, no need to get mad!" Natsu nodded.
"And she is not my girlfriend! She is my old friend..." Natsu blushed.
Lisanna agreed with Natsu.