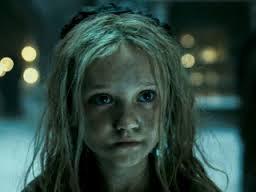 Chapter 1
The little girl, shaking with cold, locked her arms around her knees tightly, making herself as small as possible, as the wind played with her light blonde hair, making it dance lightly. Inside the pub she could her the loud, chortling voices of the drunks, laughing and singing. She couldn't have been more than five, a tiny little girl, thin and pale. Slowly, she began to count the daisies around her, cringing when a woman walked past briskly, treading on one, so its head bent down and squashed against the grass.
'Don't say a word, stay silent, we'll be back for you.'
The harsh voice echoed it her head. It had been about twenty minutes since the rusty car had driven off, leaving her sitting on the cold, hard pavement.
"Where are your parents?" A voice distracted her from her thoughts. She looked up to see a man holding a briefcase. Behind him stood a woman, wrapped tightly in a scarf as the gentle snowflakes drifted down, landing in the little girl's hair.
Don't say a word. Stay silent.
The little girl pressed her lips together tightly. The man frowned slightly.
"What's your name?"
Still, the little girl stayed silent, shaking her head slightly.
"Janet, call the police. I think she's lost."
'We'll be back for you.' The voice entered her head again.
The little girl hugged her knees tighter, in an attempt to make herself a smaller target.
The woman came closer and bent down, crushing several daisies. "The police will be arriving soon."
The little girl began to tremble, shaking her head vigorously. She whimpered, but slapped a hand over her mouth.
Stay silent.
"I'm sure your family are very worried."
The little girl didn't speak.
People in yellow jackets were around her now, people like the ones at His house. Talking to her. Asking her name. One of them said: "Don't worry, you're safe now."
But she would never be safe.