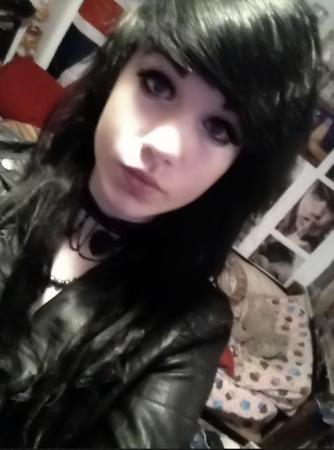 "Sempiternal Talk"
Me: Hello and welcome to episode 17. I am your host. Here is your co-host.
Steph: Anthony wanted to do this one. We are going to talk about a girl called Sempiternal. I will ask him questions about her and her will answer. And here we go.
Me: Before we do this, Sempiternal... Nothing bad about you is said in this. No need to be offended, although i dont think you can be offended.
Steph: Ok, so how long have you talked to Sempiternal?
Me: About a month or two.
Steph: Some find her to be mean and rude... What do you think?
Me: Well, she definetly doesnt sugarcoat anything. She can be mean, but really she is just saying it how it is. She speaks her mind and doesn't hold back.
Steph: You were offended by her and didn't like her at first, correct?
Me: Correct.
Steph: How and Why has that changed?
Me: At first I found her mean and I didn't take her criticizm very well. Then I thought about it and asked her if we could start over. She said ok. So I write to impress her. She is not easy to impress, I think ive written one thing she likes. I realize now that she isnt mean, she just speaks her mind.
Steph: If a man talked bad about her, what would you say or do?
Me: Defend her ofcourse.
Steph: What do you like best about her?
Me: How she speaks her mind.
Steph: What dont you like?
Me: Maybe when she is more harsh than she needs to be.
Steph: No further questions.
Me: Well thats it for today.
We wave as the show ends