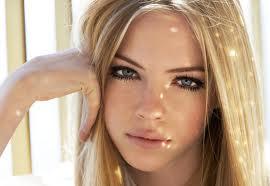 Helana
I am soo bored on my bed. There is nothing to do. I will be going back to the same boarding school I have been to for the last few years with the same old friends. Finally, the beep of the car horn. I trudge downstairs in my shirt and t-shirt. Our school lets us not have uniform. I have my phone in my hand and a bag in the other. I get in the car and plug my headphones in.
2 hours later
We are in a massive traffic conjestion and I unplug my head phones as a man comes sprinting towards us with a KINFE!!! He opens my car door and drags me out. I open my mouth to scream but he just puts his hand over the top and shoves me into a white van. I can hear my mother screaming as they shut the crate. I bang against the sides intill my arms hurt so I lay down in complete confusion.
I wake up to the scraping of my crate and I prance to get ready to run. When it opens I try to run but they grab my arms. I struggle some much but they put chains on me and about 5 men come and hold the ends. I keep on struggerling but they push me towards a big building. When I am inside there is loads of cages. They walk down corridors right to the end of the building thorugh doors which say "Untrustworthy slaves," I try to run but I feel I pull on my neck. I see that the chain leading from that is a 20 year old around about man. They put me in cage and I bang against the bars. They walk away and I slide to the floor.
After a while I am greeted by two men this time chatting "Looking for a slave to train," Says the man
"Yes Harry. Its hard work but I will do it. When did you get her?" says the buyer
"Just this moring sir, All new!" Says harry
"Well I want to look at her,"
"Yes, of course," and he opens the door. I sprint forward and here the Harry say
"If you can catch her I will give her for free," and with that the buyer sprints towards me. I go to open the door when I feel a excrutianting pain in my thigh and drop to the ground