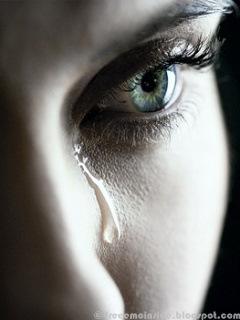 Death
Death has it's place
And it's calling to me
It's saying:
"Die Stephanie".
The death is whispering
This I can only hear.
It whispers words of death
Oh it's so sweet to hear.
People don't see my silent tears
Yeah, I'm slowly dying.
If you are reading this
Please don't start crying.
I'm writing this from the heart,
Making every word up as I go.
Death is taking over me
and it's doing it slow.
I can feel my heart race
As I think of my razor.
Slicing it across my neck,
Oh the pleasure!
I've done a lot of selfish things in my life
By now, I've gone too far.
I'm sorry for all the pain I caused everyone.
Now you won't have to deal with me anymore.
No one knows what I'm thinking
No on knows what I'm going to do
That's good to know
That no one has a clue.
Yes, I thought of suicide once.
But I came back.
This time I won't.
And I'll be surrending myself to black.
Black is death's name.
He is one of a kind.
Better hope he don't get my family
Because he will take over your mind.
Black is telling me to go into the bathroom
When my sister isn't near.
When it's peace and quiet
Blood dripping, is what you will hear.
And thanks to death, I will finally be at rest.