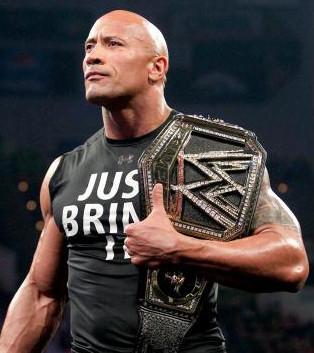 WWEChampion20 Facts and thoughts
Hello Qfeast. I am WWEChampion20. I saw my friend XXxSilentHopexXX do one of these so I thought i would give it a try.
My real name is Anthony Cloninger. I go to Van Wert High School and im 19 and a senior. I am a very loyal and friendly person and i am not very popular at all. Ive had 1 girlfriend and she cheated on me with in 20 minutes.
I love to play video games especially the old ones on super nintendo, atari 2600, and sega genesis. I love movies, my current favorite movie is TED. I love horror movies especially Freddy vs Jason. Seeing those two go at it was just amazing.
I love to write stories about the supernatural. I write alot of action stories. My first story was written in 2009 with my character, Jack Lee. It was a 15 page story and really cheesy.
I have recently started writing poems. I have been writing love & friendship poems. It is way different than writing action stories. I am slowly improving my poetry skills. My biggest problem is getting words to rhyme.
I am religious, a Christian. I believe in Jesus Christ. I believe in the Devil. I think he is the biggest asshole ever. i mean what does he need more than 1 name for?
I watch alot of tv and i love The Walking Dead, The Following, WWE, and Supernatural. My favorite wrestler is the undertaker. My favorite actor and actress is The Rock and Natalie Portman.
My three best friends are Bella101, Alice101, and XXxSilentHopexXX. I am going to talk about each of them.
Alice is a very cool girl. She is my age. she has a temper and knows martial arts. She always backs me up and fights for me. She is really cool.
Stephanie (XXxSilentHopexXX) is amazing. We met about 2 months ago on qfeast and since then our friendship has become amazing. We are amazingly close now. We love the same movies, music, food, stories, etc. The only thing we disagree on is Twilight. She is like a female version of me haha.
Bella i have known for 5 years. I met her at church. We have been very close friends. We have been through alot together and i could not live without her. She has a wonderful singing voice that will make her famous one day.
My family sucks balls. They treat me like crap and beat me for stupid stuff... nothing more needs said about them except the fact that they're assholes. Bella, Alice, and Steph are my family more than them.
Things i hate are Twilight, Justin Bieber, My real family, and bullies. I hate twilight because of Edwared being a gay vamp. JB is an asshole, my family sucks, and bullies are just stupid.
Now there are a few people on qfeast i will share my thoughts and feelings about.
R5loverandrosslynchwife- I am not a big fan of her. Because she has told me so many different things that idk what to believe. She claims she lives with 1D and dates JB... you be the judge.
Beauty784- So far this person has been cool. Really nice. nothing more to say.
Sweetiepie321- This girl has become a regular that i talk to. She has been really cool and nice to me.
Marguarette3636- Talks to me a bit. She is nice and i have no issues with her.
MariaJohnson52- i hate this person. She is a bully flat out. Block her and avoid her.
SempiternalMisfit- What can i say about Sorinne? Atfirst i didnt like her, but now that i have talked to her more, she is one of the coolest people on qfeast. She looks really cool and i like her choice in music. Bring Me the Horizon is a very good band and i love their music. She is definetly not as mean as she comes across. She is pretty cool :)
Now to wrap things up. My music choices are anything rock. Heavy, alternative, whatever. My favorite bands are Nickelback, FFDP, Misfits, Bring Me the Horizon, and Avenged Sevenfold.
If you have any questions or comments you can email me, my email is anthony_cloninger@yahoo.com. you can also message or comment me here on qfeast. So thank you very much. :)