scored
quiz
Hi! I'm Pratheek And This is my Quiz made by:- Qfeast. I'm Happy with this Quiz..
2 responses
1
by

Pratheek
scored
quiz
This is a test about a youtuber "Its Pratheek Vip" This test is made by the Offical and Original Its Pratheek Vip
scored
quiz
do u know me better probably not you probably really dislike me but hey-
4 responses
0
by

moonlightxx

scored
quiz
I know everything. Try to keep up. Very fun, though! Aaand... Yeah! Go! Do the quiz!
8 responses
0
by

I_am_puppet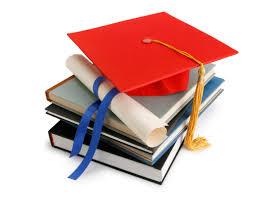 scored
quiz
Right now i'm super bored and trying to put off doing my project right now. I have 2 of them due tomorrow... i need to start those soon. Anyways, enjoy the quiz! And these questions are based off what i learned so far in 8th Gr...
37 responses
15
by

AnimeGarden
scored
quiz
this is about me and if i would hang out with you. I mean, only weirdos wouldn't but then again I'm a weirdo
36 responses
5
by

NonameMangle
scored
quiz
Thanks to all my followers and supporters. This is not one of the normal personality, sports, or fnaf quizes I make. This is a quiz to see how well you know me. Good Luck and High Four!
20 responses
16
by

RageRey43
scored
quiz
Do you really know me? click here to find out. hope you enjoy!enjoy it
29 responses
62
by

gothicskittlescupcake
scored
quiz
Find out how lazy you are! - a fun and awesome quiz to se how lazy you really are ! :)
52 responses
0
by

katieleila
scored
quiz
Yeah, this is more as a joke for people that know me.. But, go for it, Bud.
17 responses
5
by

KatSinnay
scored
quiz
Let's see if you REALLY know me! This may be hard because I know none of you in life. Just guess and hope to get it right. Some answers can be found in my first quiz!
13 responses
0
by

anonymous-user-QXLE5f
scored
quiz
This is a quiz that scores you on how may things you know, these questions should be easy but if not don't feel bad.
22 responses
8
by

SilverFox
scored
quiz
Which one are you mean or nice in this quiz you will find out! So take the quiz now!
43 responses
25
by

alexandra1179834