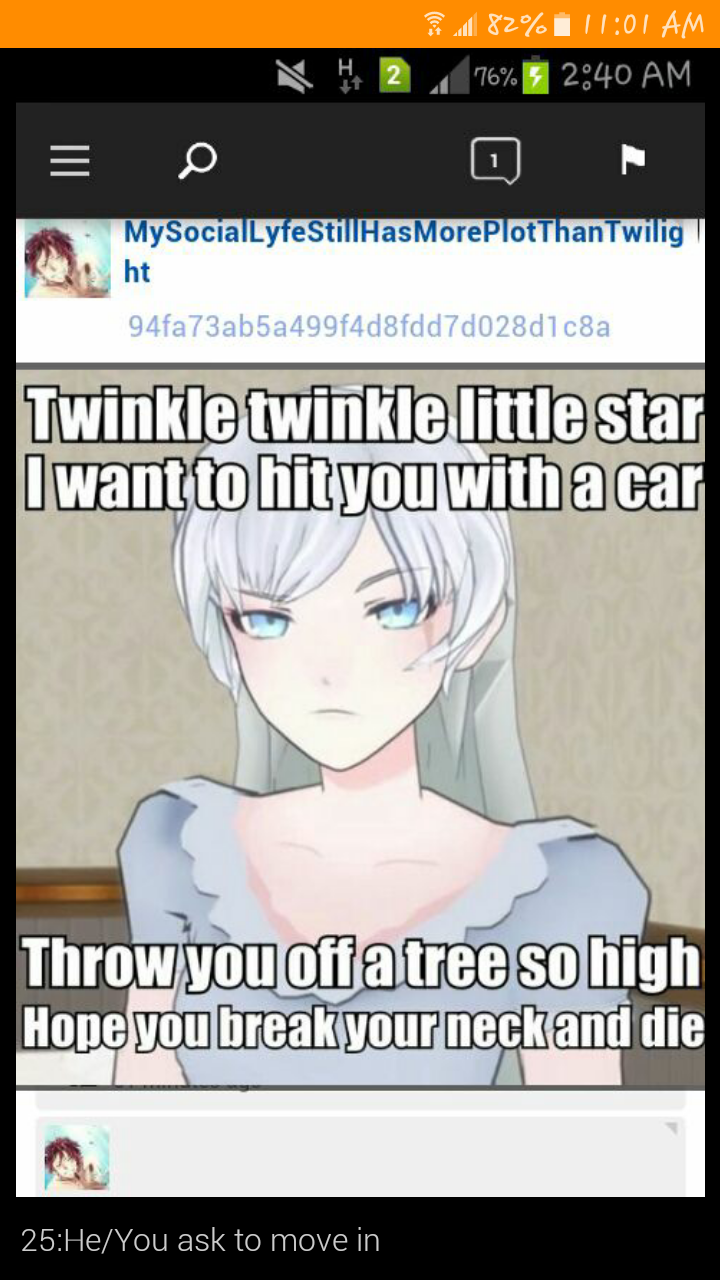 This dude at school is confusing... Help, please?
A guy at my school (who I happen to really like) does weird things. He sits near me, if I move he sits where I was. He'll bring up random shit to me. He keeps touching me with his foot (probably by accident)... wtf is going on with him?
▼Scroll down for more questions▼
Answers (
3

)

vote up or down the answers

Answer Link
HES BEING A PERVY GUY DONT TALK TO HIM. But actually, in all seriousness, just ignore him and see if he stops. If he doesn't stop being weird confront him about it. Just make sure you don't overthink it because I know I do all the time and it just makes me more stressed than usual. Chill.
on November 11, 2018
Answer Link
It's hard to say...he might be either attracted to you for some reason or it might be something else...of course some guys can get a little pervy and some of them are not...other times they usually get nervous and do random stuff all of the sudden without thinking straight...however...there could be many reasons why they're acting strange all of the sudden...but...that only depends on their personality though..to be honest....I just thought it might be important to know that part...
on November 10, 2018
Answer Link
on November 10, 2018