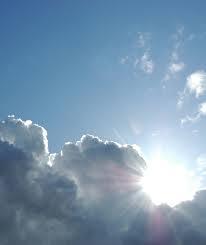 What would you do if you woke up in your favorite fandom or anime?
▼Scroll down for more questions▼
Answers (
11

)

vote up or down the answers
Well, If I was one of my characters but had my memories and stuff It'd go like this

Skyrim: Why am I in an Inn, HOLY SWEET HONEY ICED TEA ITS A LIZARD MAN
The Outsiders: Huh...This body seems like one I made....*In Mind* OH MY GOD ITS THE GREASE GANG
on October 28, 2018
I would scream and wander off
on June 07, 2016
OMG I WOULD GLOMP EVERYONE AND HUG SEBASTIAN AND THEN RUN FROM HIS WRATH AND WTF FACE!!!
on November 21, 2015
Die of shock and happiness because I would be surrounded by all 7 members of BTS
on November 21, 2015
"shit how long before i die"
on November 20, 2015
2 FANDOMS:
Gravity Falls:
"Why the heck am I in a forest-" Bill Cipher pops out of nowhere. "OH ####"
Steven Universe:
"A beach?!? Am I already in New Jersey-" Peridot pops out of nowhere."CRUD CRUD CRUD CRUD!!!!!"
on November 20, 2015
I'd cry tears of joy,look around,try out every single thing there and plan my life.But here's a question for your question,would I be my OC?
on November 20, 2015
I WOULD TOTALLY HAVE FUN ALL DAY AND NIGHT!!!!! I love anime and manga stuff...
on November 20, 2015
I'd panic before I found out where I was
Once I did find out I'd freak out.
But here are my exact reaction if I woke up into 3 of my fandoms:
Dr.Who
____________
*wakes up* nngh *sits up and rubs head* oii *looks around* w-wait a moment.... Am I in the TARDIS? *sees the Doctor and has a mini heart attack* oh my stars... You're the Doctor! Augh!!!! You're the most best person, well alien, out there!! *hugs him* oh... *backs away* s-sorry... *realization* what about my family
See More▼
and friends....?!

Homestuck
____________
*wakes up and realizes I'm a troll* AHHHHHHHHHHHHHH MY GOSH YES! I HAVE TO FIND ERIDAN HE NEEDS LOVE *runs away*

Steven Universe
_____________
*wakes up on beach* what the heck... Why am I on the beach... *sees temple* hhhhhhhhhhhhhhhhhhhhh
on November 20, 2015
i get so mad today when i woke up i was so mad
on November 20, 2015
What I would be like . . . YAS!!! THIS IS AWESOME!!! But at the same time, I guess I would miss my friends and families.
on November 20, 2015