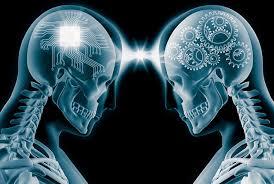 If you changed brain and body?
If you had a brain transplant and you later had children would the children be yours or would they be the children of the original body owners children?
▼Scroll down for more questions▼
Answers (
4

)

vote up or down the answers
I'm not sure a body would accept the brain .
But in a DHA perspective it would be the original owner's.
Emotionally you'd be the parent.
I like to think family isn't defined by DNA but who you care about.
So I'd say you'd be the parent.
But Scientifically or Logically it's be that other person's.
And legally? I'm not sure about the laws on brain transplants and owner ship
See More▼

Like if you made something in a person's body would they own it? I realize I rephrased the question so I'll stop talking now.
on August 16, 2016
on August 16, 2016
Well you're the brain, not the body. So your children.
At the same time, the body you're now in control of has different DNA. So, theirs also in a sense. You decided to have it, the other person essentially contributed in making it.
on August 16, 2016
FIRST of all! I would NOT have a brain transplant! But if I did... I would have no idea.
on August 16, 2016