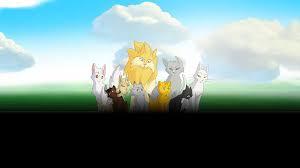 Do you know the ending of warrior cats?
So after Firestar died what happened?
▼Scroll down for more questions▼
Answers (
3

)

vote up or down the answers
Bramblestar became leader and. The lake flooded
on September 20, 2015
I know. If you get the book, Bramblestar's storm it tells you. So, Bramblestar resieves his nine lives and a big flood happens. It tastes like water from the sun-drown place. They go to twoleg-place and find a kittypet meowing for help. She is balinsing on a pipe. Her owners left without her, so she stays with Thunderclan till the flood ends. Then, the clan has to move there camp back because the water has reached the camp, and the elders barly eascape. So they are close to the
See More▼
Shadowclan border. They meet 2 other kitttypets 1 who has lost his brother drowning in the flood. They stay at the camp too. Soon the flood goes away and the first kittypet left to see their twoleg and one of the second group did too. But one cat named Frank stayed and was named Stormpaw. That's all I know.

No I did not make this up. I have read it. In Bramblestar's Storm.
on August 24, 2015
No, but I only read The original, the prophecy, the omen of the stars, power of three, and bramblestar's storm. I predict that in the end the people just kick the cats out of the lake zone, killing Windclan (they're the weakest). The other clans will just starve to death.
on February 14, 2015