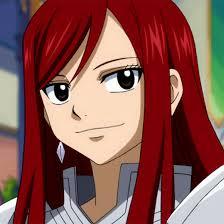 Can Some One Give Me Some Cool Japanese Names?
Boy or Girl, doesn't matter, I need both, but i would prefer boy. And do all Japanese names have a meaning? If not, I would prefer some of them to not have one. If so, never mind.
▼Scroll down for more questions▼
Answers (
12

)

vote up or down the answers
-*-Girls-*-
Yumiko, Sakura, Ayumi, Emiko, Enju, Yuzuki, Miyuki, Azami, Akari, Naomi, Nami, Ruka, Yuki, Yuri, Kamiko, Amaya, Rin, Hotaru, Koyuki, Kiyoko, Miku, Mayu, Hana, Chiyo, Sayori, Sora.

-*-Boys-*-
Kai, Kaito, Dai, Masumi, Satoshi, Takumi, Tosheo, Yuji, Ichiro, Kei, Katsuo, Shinji, Seiji.
on August 07, 2015
Boy: Satoshi, Takeshi, Kishinuma, Nori, or Yuuji

Girl: Akane, Aiko, Sakura, Rei, Naomi, Seiko, Yuka, Minami, or Mayu
on May 13, 2015
on January 14, 2015
on January 14, 2015
on January 14, 2015
Yes, Japanese names use characters that have meaning so yeah all Japanese names have a meaning
on January 14, 2015
Clalrecojony ã beic ã beic is the last name this is a made up name but it still is cool
on August 27, 2015