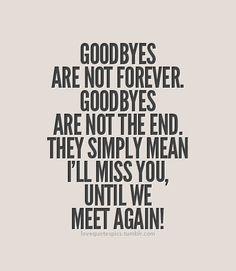 It has come to this...
Oook so it's time to tell the truth: Some of you may know I have a disorder, General Anxiety Disorder. It was self-diagnosed at first as an explanation for some past events. It was worst in 7th grade but I got over it in 8th grade. Unfortunately, it has returned. Some of you asked where I had been for the last 7 days and this is my explanation. GAD often leads to panic/ anxiety attacks and other various, less or more severe, symptoms, my worst one being permanent exhaustion. Despite everything and how much I love everyone, I must confirm my greatest fear of it will be a rare thing for me to return to Qfeast between school, sports, drama, home life, stories, and this new issue etc. I will do my absolute best to return when I can but I fear it will not be more than once a week. If something is really crucial for me to get to, email me here: elleyd.qfeast@gmail.com I hope this won't hinder any friendships and feel free to email me whenever you please about anything at all! I love you all so much ~ <3 ElleyD <3
▼Scroll down for more questions▼
Answers (
5

)

vote up or down the answers

Answer Link
So sorry :(. My friend has bad anxiety. She sometimes won't come to school because she is to afraid :c. but were all here for you and a lot of know whats its like to have problems like urs. We will all help ya c:
on January 17, 2015
Answer Link
I'm so sorry :(
I'm the daughter of a psychologist, so all these terms are familiar. I'm so sorry you're going through this. I know it must be hard. Please stay strong, because I know Qfeast would be complete chaos without you. You're always there to fix all our petty arguments, and I really hope you'll be okay.
-MockingjayDistrict
on December 22, 2014
Answer Link
:( Nooooooooo! I am so so sorry! I had literally no idea. ;n; Aww, I'm really sorry :( But you concentrate on getting better, 'kay? I'd love to say I understand, but unfortunately I don't. If you need anything, please just come to my wall, I'd love to see how ya' doin'.

~ Your Little (Geeky) Sister, Patronus.
on December 21, 2014
Answer Link
Elleyd,
You know we'll always be here for you. Take your time coming back, focus on the important things in your life, like school.
We'll all miss you dearly, but we know you're only doing it to better yourself. Hope to see you on here before Christmas!
Also, not sure if it helps any, but make sure to take with you all the moments we've all had with different RP pages!
Believe it or not, I constantly think of Clark, Ryaan, and Quincy from the ZA RP page, and it helps me through.
See More▼

Take care of yourself Elley, and I hope to hear back from you soon!

We all love you sis!
~Sir DragonLance103~
on December 14, 2014
Answer Link
on December 11, 2014