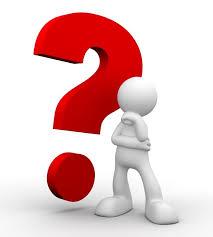 Why do some people dislike gay or lesbian couples?
I simply want to know the reason why those people hate them? What is their to hate about them being happy together?
▼Scroll down for more questions▼
Answers (
6

)

vote up or down the answers

Answer Link
i invented homophobia in 1846 but forgot to tell everyone it was just a prank
15 days ago
Answer Link
Because they're ignorant assholes who hide behind shit rather than accept that the LGBTQ+
Is apart of life.
15 days ago
Answer Link
Because some dude that write the bible said it, it's different than what their used to, they have this mind set girls should be with boys boys should do work women should be in the kitchen, or they just stoopid
15 days ago
Answer Link
Because certain people believe in Gods choice and that it is a sin, which I dislike very much because we are all human and should be treated the same way
15 days ago
Answer Link
to be honest I don't know, but I think it's mostly because God said no in the bible and that's how it stayed?
15 days ago
Answer Link
Part of it is because of religion. Being straight has been one of the biggest norms that dates way back. Nowadays, more and more people are coming out. I support the LGBTQ+, and they should have equal rights worldwide.
14 days ago