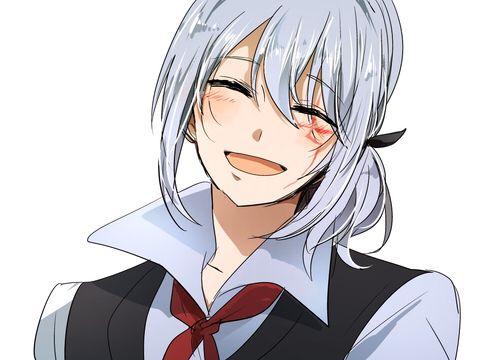 Do you have any cartoon or anime recommendations?
I need a new cartoon or anime to watch. Any suggestions?
▼Scroll down for more questions▼
Answers (
5

)

vote up or down the answers

Answer Link
--Basiclly Romance:
Kaichou Wa Maid-Sama!-Love the main characters
Say 'I Love You'
My Bride is a Mermaid-fun story in my opinion
Spice and Wolf
Kotoura-San-The amount of saddens I went through....no regrets
Amnesia
See More▼

My Little Monster
Kamisama Kiss
--Action/Adventure:
The Devil is A Part-Timer-Love this kind of devil
Blue Exorcist-Twins are da best.Even with a gun to the face
Okami-san and her Seven Companions-there should be more seasons -_-
Akame Ga Kill
Murder Princess
Deminsion W
Noragami-*Plays theme songs*
--Just Ones I Recommend:
My Little Monster
Kotoura-San
Kaichou Wa Maid-Sama!
Okami-san and her Seven Companions
Noragami
Inuyasha
Blue Exorcist
on May 15, 2016
Answer Link
East by Edith Pattou
The Wings of Fire series by Tui T. Sutherland
The Warriors series (Same author) if you like that check out other books by Erin Hunter (One of Tui's pen names)
The Menagerie series by Tui and Kari Sutherland

-That is all I can think of right now!
on June 09, 2020
Answer Link
Erased, Noragami, and K Project is great if you wanna take a ride on the feels train.
on May 16, 2016
Answer Link
Fate stay night - cool logic, good fighting scenes
Baka to test - lots of humor, may be a bit weird
Kuroko no Basket - a basketball anime, good character development, good art and good plot. Has humour too.
Tora Dora - shojo anime with good humour and tsundere lead. Good character development.
Danshi Koukousei no Nichijou - very very very funny, will make you laugh all the oxygen out of your body
Uhhh and for cartoons...
Power puff girls (THE ORIGINAL ONE)
See More▼

Adventure time (you probably watched this one already)

Hope I helped!
on May 15, 2016
Answer Link
on May 15, 2016