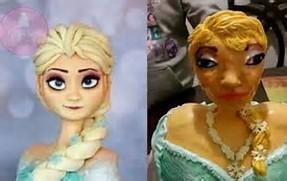 Do you think if Frozen didn't have so many songs, that it'd actually be good?
Well, I feel kinda idiotic for making this, but hey, I was in the mood.
▼Scroll down for more questions▼
Answers (
9

)

vote up or down the answers
on August 01, 2015
on August 01, 2015
I like the film but it would have been more interesting if Elsa was actually a villain..... BLAME LET IT GO FOR THAT
on August 01, 2015
Elsa was supposed to be evil until the WHOLE let it go song had to change everything, CHANGED THE WHOLE MOVIE STUPID LET IT GO!!!!
on August 01, 2015
Most people only like it for the songs.
Also! Also! It would be like only half a movie if there weren't any songs. 😊
on January 07, 2017
on November 06, 2015
on August 31, 2015