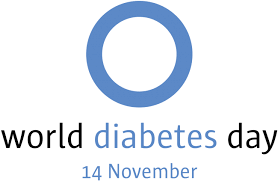 what is type 1 diabetes?
Lers see how much you know
▼Scroll down for more questions▼
Answers (
2

)

vote up or down the answers

Answer Link
Type 1 Diabetes is very different from Type 2 Diabetes. Type 1 is caused by usually contracting an illness, although it can happen during adulthood, Type 1 diabetes usually shows up during childhood. The pancreas is making little to no insulin (Which helps balance your blood sugar) so the diabetic must either eat a steady diet low on carbs or sugars, or inject insulin into the stomach or thigh before eating.
(My Dad is a Type One Diabetic)
on July 29, 2015
Answer Link
Type 1 Diabetes is a form of diabetes. It's a condition where people have to control their sugar intake and blood pressure. The pancreas isn't producing enough insulin or any insulin at all. Insulin is a hormone which circulates and lets sugar into your bloodstream.
on July 05, 2015