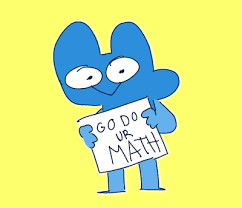 What is your favorite character?
It really doesnt matter where they are from tbh
▼Scroll down for more questions▼
Answers (
5

)

vote up or down the answers
Tsurugi Kinjou from the DanganRonpa Another Despair Academy series. I love him.
Either him or Setsuna Yuki from Love Live! Perfect Dream Project. She's so pure and I love her.
on May 16
Koopa Troopa and Eevee.
My room is littered with my babies.
on May 16
uhhh
I like a lot of characters from different games so
Circus Baby/Scrap Baby, Bonnie and Freddy
Playtime
Mettaton
Rouxls Kaard
That's all I can think of rn
on May 16
Moses from Midnight Club 2
his 2 lines of advice literally end with "Now Moses gotta go yo! Egg rolls is callin.'
'Now Moses gotta go find some beef and broccoli yo.'
on May 15
Mine varies on my mood and the day it is
on May 15