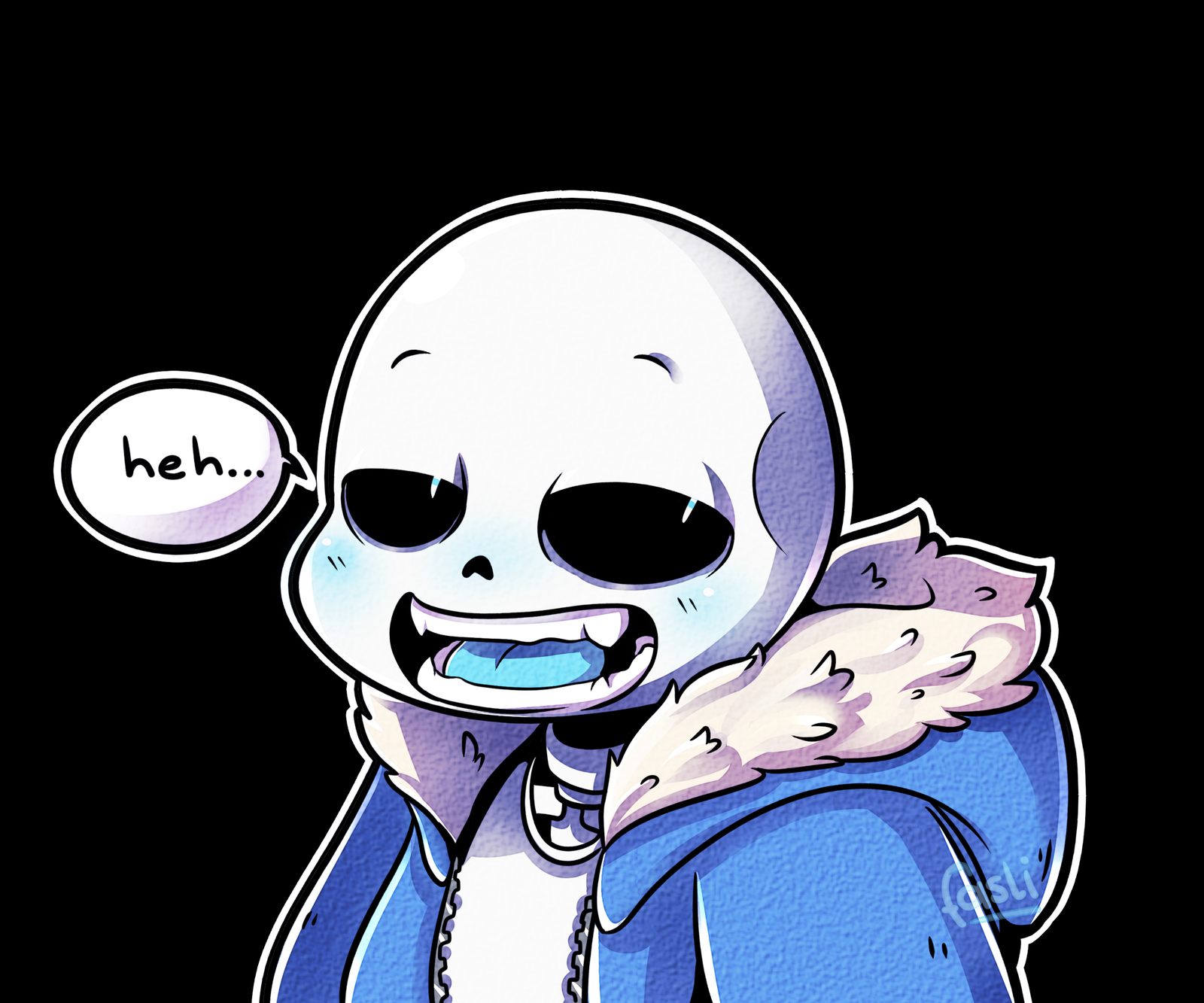 Ask your Dunkle Sans anything and I will reply!
Sup Im Sans the Skeleton. Ask me anything you want but nothing mean. YOU WILL HAVE A BAD TIME!
▼Scroll down for more questions▼
Answers (
12

)

vote up or down the answers
Papyrus: SANS.... WHEN WILL YOU PICK UP YOUR SOCK?!??
on March 23, 2017
Who is ur fave AU Sans? And do you ship Ink sans with MEEEEEE? (Wow I am that determined)
on March 23, 2017
What is something you like about yourself?
I respect you but I do not understand fangirls. Even if someone else does not love you, it is important to love yourself. Take it from me, I know that's hard. Plus you have been through some things
7 days ago
Hello Sans! What is your opinion on Error sans, Ink sans, and fell sans?
8 days ago
HI SANS

Bendy: Sup Sans...

Me: WE HAVE A QUESTION...

DO YOU THINK WE ARE A GOOD COUPLE?!?!?!?!

Bendy: *Hugs me and whispers* plz say yes...
on February 21, 2018
Sans why do you only act serious when frisk/chara has already killed almost everybody.
on October 23, 2017
Hey Sans! Its Frisk! I have a kinda stupid question... D-DO YOU SUPPORT NAPSTABLOOK AND METTATON? >///<
on March 24, 2017
To you personally:
Who do you ship sans with the most?
on March 23, 2017
Papyrus: HEY SANS, THE HUMAN MENTIONED SOMETHING CALLED 'GENOCIDE' AND WHEN I ASKED WHAT IT WAS THEY SAID TO ASK YOU.... WHAT IS IT..?
on March 23, 2017