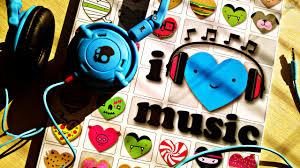 What are some of your favorite bands/artists?
So, I wanted to ask this question because it seems no one listens to the same music I do... Some of mine would be: Panic! At The Disco, My Chemical Romance, Ben Folds, Linkin Park, Skillet, Skrillex, Fall Out Boy, The Used, and Paramore. Do you listen to any of these bands/artists? What are some of your favorite? I NEED TO KNOW...
▼Scroll down for more questions▼
Answers (
9

)

vote up or down the answers
on November 10, 2014
I love Linkin Park, Green Day, Three Days Grace, Skillet, Skrillex, Paramore, Basshunter, Owl City, Kesha, Cash Cash, BTR, Avril Lavigine, Fly Leaf, and The Offspring.
on November 09, 2014
Green Day
SuperNova
AC/DC
Less then Jake
Blink 182
and iron maiden
on August 05, 2015
on May 15, 2015
Oh gosh, old stuff.
R.E.M, Nirvana, Concrete Blonde, Cake.
on May 10, 2015
Nicki Minaj, Imagine Dragons, My Chemical Romance, Fall Out Boy, Panic! At The Disco, Paramore
on April 11, 2015
Panic!at the disco, tally hall, green day, and my favorite solo artist is Megahn trainor
on January 27, 2015