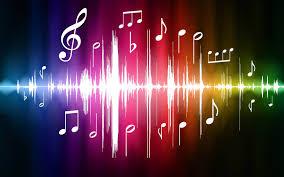 What are your Top 10 Favourite Songs?
Tell me some of you're favourite songs! I want to do this to see if there's some songs i don't know that i should listen to.
My top 10 are:
My House- Flo Rida
Stressed Out- Twenty One Pilots
The Climb- Miley Cyrus
When I Look at You- Miley Cyrus
Hands to Myself- Selena Gomez
Love Yourself- Justin Bieber
Stutter- Marianas Trench
Love Story- Taylor Swift
Hello- Hedley
Let Her Go- Passenger
▼Scroll down for more questions▼
Answers (
6

)

vote up or down the answers
- Hello by Adele
- Stitches by Shawn Mendes
- Never Surrender by Skillet
- Human by Christina Perri
- This is War by 30 Seconds to Mars
- Monster by Skillet
- Titanium by David Guetta
See More▼

- Anthem of the Lonely by Nine Lashes
- Unconditionally by Katy Perry
- How Do You Love Someone? by Ashley Tisdale

These are a few. I dunno if they're actually my top ten, but they're the first ones that popped into my head.
on December 18, 2015
Not in order:
-Be Prepared (Jeremy Irons-The Lion King)
-Christmas Eve/Sarajevo (Trans-Siberian Orchestra-The Ghosts of Christmas Eve)
-I See Fire (Ed Sheeran-The Hobbit: Desolation of Smaug)
-The Doctor is Dying (Chameleon Circuit-Still Got Legs)
-Skyfall (Adele-Skyfall)
-Circle of Life (Carmen Twillie-The Lion King)
See More▼

-Radioactive (Imagine Dragons-Night Visions)
-Warriors (Imagine Dragons-Warriors)
-Fight Song (Rachel Platten-Fight Song EP)
-My Songs Know What You Did In The Dark(Light 'Em Up) (Fall Out Boy-Save Rock and Roll)


Looking at this, I realize that I should probably stop watching The Lion King over and over.
on December 18, 2015
KILLPOP;THE DEVIL IN I;AOV;(SIC);DEADMEMORIES;THE NEGATIVE ONE;I EJACULATE FIRE;DOWN WITH THE SICKNESS;BEFORE I FORGET;THE DEVIL WENT DOWN TO GEORGIA
on December 18, 2015
1.monster
2.paradise
3.wariors
4.hanging tree- rebel remix
5.on my mind
6.something in the way you move
7.ready aim fire
See More▼

8.lost boy
9.army
10.too much
on December 18, 2015
1. Rolling girl
2. Meltdown
3. Tomei elgy
4 Magenta
5. Silence
6. Clean freak
7. Words end, girls rondo REMIX
See More▼

8. Worlds end dance fall
9. Only my railgun
10. Matryoshka
on December 18, 2015
1. Fairly local by 21pilots
2. Five nights at freddy's by the living tomstone
3. Angel with a shotgun by nightcore
4. Courtesy call by nightcore
5. I like it loud by nightcore
6. Doubt by 21pilots
7. Hide away by daya
See More▼

8. Blow by ke$ha
9. California by jack and jack
10.young volcanoes by FOB
on December 18, 2015