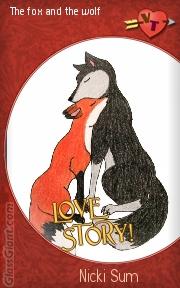 does anyone want me to try to make a story for them?
plz i so bored! and if so wot story type?
▼Scroll down for more questions▼
Answers (
4

)

vote up or down the answers
I'm sorry that I never got around to that story you requested, but perhaps I can make a suggestion based on it???

In a land in which humans and beast men are at war, an inner conflict in the Beastlands unfolds. A fox thief is hired by a the wolf leaders of Kanina, province of the kanines, and his job is to steal the mysterious Leo Artifact locked away in the castle of Felinis.

Would this prompt be of use to you?
on November 04, 2017
Maybe make a story about the Fandom you're in (if you're in one or what ever you're a fan of like cup head)
on November 04, 2017
write a smut about microsoft word
on November 04, 2017
i not good at it tho, but i want to get better at it!
on November 04, 2017