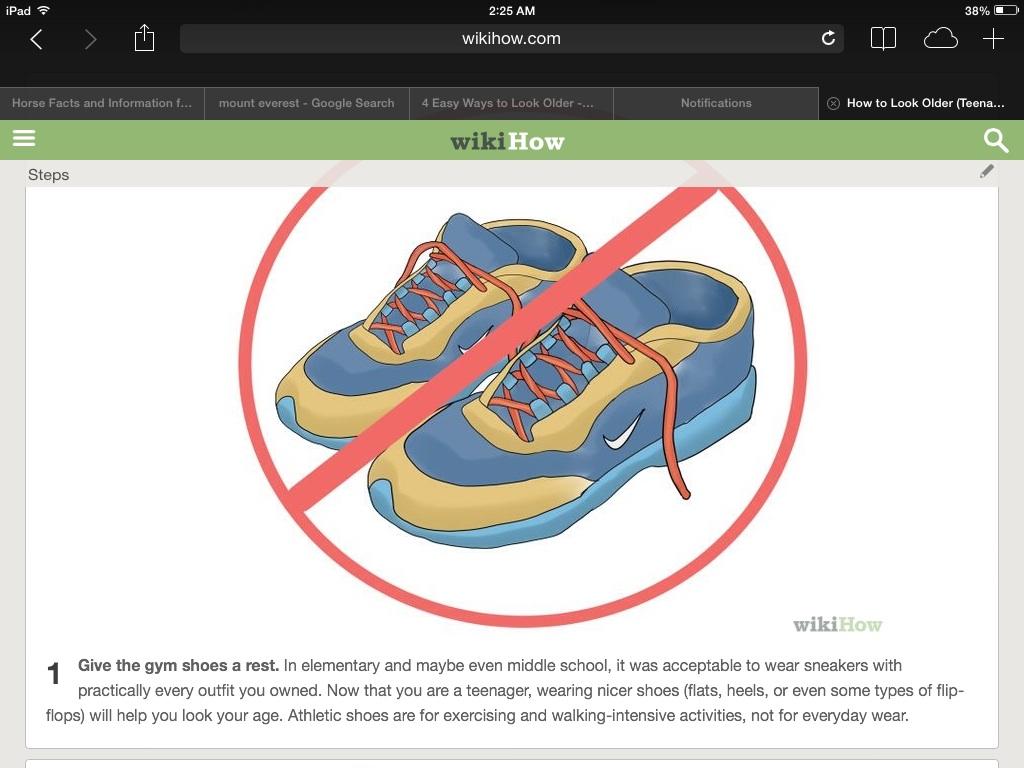 How can I look older?
I really wanna look older! 16 at least
▼Scroll down for more questions▼
Answers (
7

)

vote up or down the answers
If you are a girl, wear only a bit of makeup, because a little goes a long way- especially if used correctly. And you don't want to appear as if you are trying to look older, but to discreetly look it, no? So there's that. But you could also dress in more mature and/or conservative clothing. Dresses could also work. Last but not least, act more mature! Appearance isn't everything.
Now, for boys. They can't really do much, but I suggest wearing dressier clothes as well. Polo shirts
See More▼
or any dress shirt with a collar should help a little. And they should also try to act maturely.
on August 01, 2015
How old are you? What gender are you? Why specifically do you want to look older? If you answer these, I can better reply.
on August 01, 2015
on February 07, 2016
High heels, makeup, more mature clothes. If your flat chested you can stuff your bra
on January 18, 2016
I just look way younger than my actual age
@neefflove
on August 02, 2015
Wear a lot of makeup, that really works, I got told I was eighteen, be coz of my eyeliner. If your a guy, then, Wear eyeliner, or get a bigger pair of shoses" and see if that makes you taller.
on August 01, 2015
on August 01, 2015