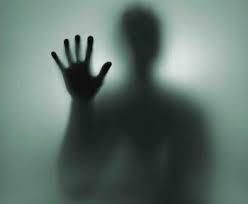 Ghosts????
i think there might be something haunting my house, how can i tell what it is?
▼Scroll down for more questions▼
Answers (
9

)

vote up or down the answers
You hav to call Sam and Dean!!! Get salt and iron!!!

Now. Okay, might be if theres happening something weird..
on June 19, 2014
GET THE SALT AND CALL THE WINCHESTERS
on August 15, 2014
GHOSTS AREN'T REAL!!! You might be imagining things so if you are, be careful. Remember anything can happen in your imagination so you could get really scared. So... just.... call ghostbusters or something😄
on March 15, 2017
Tell me what it is you keep hearing and seeing etc I help people with that stuff and ...yes I am a medium !
on September 14, 2016
Ik something's in my house because I've seen it .... How you know is if you are going to sleep and see a shadow disappear behind somthing or hear something and check it out but nothing wrong !
on September 14, 2016
Yeeee, I agree... A few days ago... I saw a big black thing looking out my glass door at night watching me..... He had many arms....
But I also saw a huge thing that was black run past my glass door in a second, like Flash. But, it didn't make any noise.....
on August 30, 2016
Just leave them alone. They mean no harm. If the haunting keeps up, and you don't feel comfortable,just let me know. DO NOT USE A Ouija Board!! Ghosts hate them. NEVER CHALLENGE A GHOST!! If you feel cold in one place, it's a ghost. If you see a strange shadow, it's a ghost.. If you hear something weird, it's a ghost. Why do you think your house is haunted? It'd help if ya told me . You see, ghosts are on this planet because they either have unfinished business, or their loved
See More▼
ones didn't come down from Heaven to get them. The most common kind of ghost is a little girl. If you hear crying, it's usually a little kid or a baby. Other ghosts include teenagers, kids, babies, adults, elderlies, or even animals. I think I'm haunted. I named all of my ghosts, and let them follow me all around. I am most fond of Lilia, Jacqueline, and Maggie. I am also, like, the biggest horror fan I know XD. As you can see, I take this extremely seriously. Hope that helped!!
on October 31, 2014
What do you think is the haunting? I might be able to help if I know!
on June 19, 2014