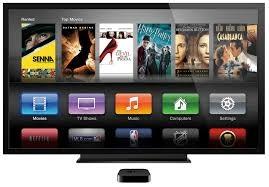 Favorite TV Show?
What is your favorite TV show? Do you even watch TV?
▼Scroll down for more questions▼
Answers (
7

)

vote up or down the answers

Answer Link
my top 3 is "Jessie", "Gamer's Guide to everything", and...hmmm...what else? I watch a lot of teen sitcoms. "I didn't do it" Yes, that's the 3rd. I also really like that old 70s-80s show "Little House on the prairie". I know, none of my faves are the conventional faves.
on December 16, 2015
Answer Link
My Little Pony Friendship is Magic
on March 12, 2018
Answer Link
I like Gamer's Guide, Jessie, Liv & Maddie....yep those are my faves!
on January 10, 2016
Answer Link
on August 10, 2014
Answer Link
on August 08, 2014
Answer Link
I watch TV way more than I should but my fav show depends on my mood but in general I would say Firefly.
on August 07, 2014
Answer Link
Mine is Dr. Who!!! <3<3<3<3<3
on August 07, 2014