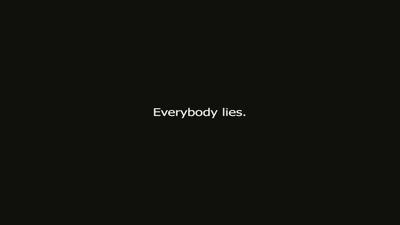 If lying is wrong, are white lies okay?
▼Scroll down for more questions▼
Answers (
5

)

vote up or down the answers

Answer Link
*rubs hands togeather*
*inhales deeply*
Ok! So in general lies are bad, however, if it's to protect someone in MORAL DANGER (not just to hurt feelings) yes it is ok. Lying can also be used to not cause panic, or protect yourself.
on October 20, 2016
Answer Link
on November 02, 2017
Answer Link
Sometimes, lying can be acceptable. For example, lying to get out of dying or getting robbed, or lying to make someone feel better. For example: "is your team winning?" "Uh...yes."
on April 22, 2017
Answer Link
Lie to save yourself ok.
Lies to stop scientific research and human's knowledge not ok!
Even if the universe lies 10000000000000000000000000x more than we do.
on January 15, 2017
Answer Link
Lying is both a necessary evil...but also not good to practice....White lies can be like putting a bandage on a deep gash...."It'll be fine" are what come first...but once they find out...it's like seeing a piece of you that was recently slashed at with a precision blade, unfelt until actually seen...White lies depend on the situation...with someone on the verge of suicide...a white lie may save their life...but simply saying one to make someone feel better may not be the best
See More▼
in the long run...as the truth would be ripped and shoved in their face eventually.
on October 20, 2016