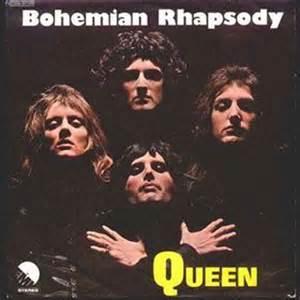 What do you think the song "bohemian rhapsody" is about (by queen)
btw I know what it is about. just want an opinion.
▼Scroll down for more questions▼
Answers (
6

)

vote up or down the answers

Answer Link
OMGOMGOMGOMGOMG I FREAKING LOVE THAT SONG! Well, I had researched, and it's about a real event of someone killing someone else, and I guess he didn't want to go to jail. Obviously, Freddie Murcury didn't actually COMMIT the crime, but someone did, and that's what it's based off of. Oh, and I guess then he commits suicide. Hope that helped ;)
P. S...
https://youtu.be/R3_0Pky8vVg
on April 09, 2015
Answer Link
on January 07
Answer Link
on March 14, 2020
Answer Link
OMG I just heard it today and loved it!
on May 30, 2015
Answer Link
A man going through life with crime?
on April 09, 2015
Answer Link
I am pretty sure it was about a man commiting suicide
on April 09, 2015