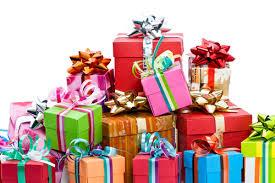 What are the biggest things on your Holiday wish list this year?
anything you want realistic or not, whats on your list this year?!?!
▼Scroll down for more questions▼
Answers (
10

)

vote up or down the answers
Animal Crossing: Happy Home Designer and time with the family :>
on December 15, 2015
Pokemon Go!,anime,3D DS,Pokemon,Wii games,powers to go into any world I chose,my own room,passing my finals,more books,fandoms stuff like a TARSUS that works,anime,a Dipper hat,Ladybugs and Cat Noirs Miraculouses,and some earphones.
on December 14, 2015
-Dean Winchester body pillow
-Pop! Funko figurines (Scar, the entire Supernatural crew, the whole Doctor Who thing, Simba)
-good exam grades
-R2-D2
-a pet dragon
on December 14, 2015
on December 14, 2015
puter
Xbox One
Forza 6
COD 3
Fallout 4
A real leather jacket
Electric guitar and starter set
on December 14, 2015
I WANT HUGH JACKMAN TO GIVE ME A HUG!!!
on December 14, 2015
on December 14, 2015
on December 14, 2015