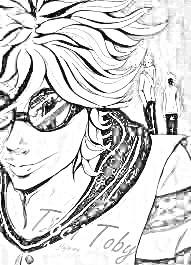 How do you get followers on qfeast?
I am only at a few followers and it's rare for me to get a follower.
▼Scroll down for more questions▼
Answers (
11

)

vote up or down the answers
Here are a few ways:
1. Follow lots of people! A lot of people follow back.
2. Create lots of things so people know what you like.
3. Join pages, comment on quizzes and polls, etc.
4. Message people you would like to follow you!
5. Reply to posts on walls and things.

I hope I helped!
on November 05, 2014
Make good quality things, try making friends with new people!
on November 05, 2014
Follow lots of people most of them follow you back, be yourself, subscribe and star things, create things apt hat you think will become popular, socialize with people, don't feel bad! It takes a while to actually get a lot of followers!
on September 10, 2015
on November 05, 2014
on May 25, 2015
I just follow a bunch of random people then start talking to them.
on November 05, 2014
All I can say is socialize. Many people follow for follow. However, Qfeast isn't really about the followers but the friendships you make with those that do follow you, or in some scenarios, the people that don't follow you.
on April 12, 2016
i follow people and they follow me back, or they dont....either way i follow people and they most likely follow me back
on September 10, 2015
on November 08, 2014