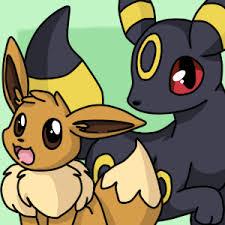 Who do you look up to on qfeast?
Just say who you look up to.
▼Scroll down for more questions▼
Answers (
14

)

vote up or down the answers
@Haruka_Nanase
@TransgenderAvenger
@Nephrite
@AttackOnTitanLover
@Galactic_Noodles
@CyanFuzzies
@Mettatons_Legs
See More▼



@PucciPegasister




@Baeger




@Rose_Quartz_Connie_...

(I'm too lazy)
on January 16, 2016
on August 22, 2015
Well, no one on here for sure. My standards are a bit too high for anyone to be "look-up-able" for me.
on August 22, 2015
on July 26, 2018
on March 23, 2016
on August 29, 2015
@Elleyd
@Wolfe_
the_ pet_ wolf
on August 23, 2015
I look up to Tails_Lover3 Eridan_Amphora Wolfie_The_Pet_Wolf and Tailslittlesis.
on August 22, 2015
Well, I'd have to say if it's ONE Qfeaster I'd be able to look up to, it's
@Musical_Insanity.
She's a fighter, and even under pressure, though she may not be the strongest, she keeps going on, even though quitting is a temptation. She's may not be popular on Qfeast, but she is the most mature Qfeaster out there. She's really a good example.
on August 22, 2015
@Wolfie_The_Pet_Wolf
@KangarooRatNarwhalBlobfishHybrid
Sometimes
@Marvele
Sometimes
@DirkyShipper
on August 22, 2015
And
@Ruby_The_Fox
And
@Tails_lover3
And
@tailslittlesis
on August 22, 2015
@Wolfie_The_Pet_Wolf
@Artistic_Fairy
And you
@Princess_Twilight
on August 22, 2015