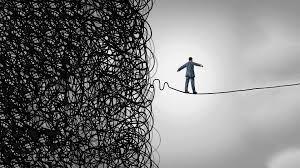 What are you afraid of? (2)
FEAR=
Forgetting
Everything
And
Run

Share your list of fears and I'll share mine!
▼Scroll down for more questions▼
Answers (
6

)

vote up or down the answers
Trump kick us out (he mean)
school shoots (on news)
hit by car (1 time)
car crash (ben in 3)
planes (never fly)
tornado (hide in basement countless time from tornado)
earth shake thing wat it called?
See More▼

fire (wached)
forest fire (pa go out in them)
flood (it hapend to house)
music haters (yay corneta!)
art theft (make you own art!)
no money (we is poor)
lonely (need to find the ONE)
move away (happen 7 time now)
furry haters (furry4life)
fox haters (amo a los zorros!)
loss of familia (2 time)
message for e-mail to get ful list.
10 days ago
Almost everything, I guess? Who knows? I certainly won't, not until I'm put in its unique situation.
29 days ago
honestly i'm not really not scared of anything after almost dieing multiple times but if maybe losing the one i love.
30 days ago
on April 25
My fears are:
-bicycles (
-spiders
-my stepmom (she's kind of scary)
-i think death too
on April 25