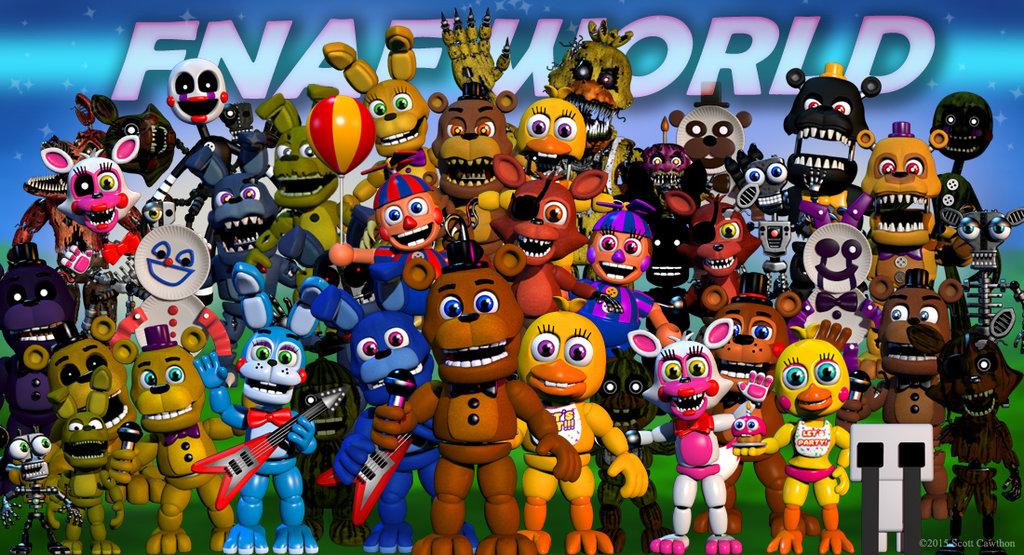 What do YOU want FNaF world to be?
Scott already confirmed its not a horror, but an RPG! But if it wasn't a rpg, what would you want it to be?
-Give plot
-Characters that are gonna be in it
-New name for the game (Optional)
▼Scroll down for more questions▼
Answers (
4

)

vote up or down the answers

Answer Link
1.Make animatronic of you wantend since 1987 xD
2. MULTIPLAYER
3.Horror things...
4.Ships
5.Mini-Games theory
6.Create the name of your animatronic

That it! (Sorry for put 6 and not 3.)
on September 18, 2016
Answer Link
1. Make ur own animatronic
2. Get powerful weapons
3. Exra help
on November 14, 2015
Answer Link
1.should be the animatronic
2.Vincent (purple guy)
3.It's Me...
on September 27, 2015
Answer Link
on September 27, 2015