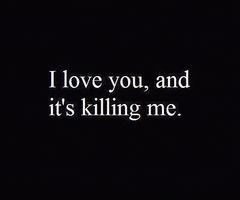 Help me! - Question by anon that messaged me to make this question - You can do the same
Let's call this person Jackie. Jackie messaged me to make this question and it would really help her if you could contribute to it.
I really like this boy in my year at school. He always makes me laugh and stuff like that. We are pretty close and everyone says we would be a cute couple, but he is always making other girls laugh too. Everyone tells me he likes me back but I don't know what to believe. When I finally get my hopes up and I see him staring at me and we have a good time hanging out or something my heart breaks into pieces. I really like him but it's killing me. I've tried to stop being with him but I can't. I just want to be with him all the time but he is breaking my heart (not on purpose but it still hurts) . What should I do?
▼Scroll down for more questions▼
Answers (
4

)

vote up or down the answers

Answer Link
Snapsies with whoever wrote this! This is how I felt with Logan before he asked me out. I just couldn't stay away even though I thought it would help. I did try and it didn't help so from my experience if he likes hanging out with you keep at it. He probably likes you he just isn't confident enough or doesn't want to ask you out just yet. Give him some time. If you don't think he likes you and he is trying to avoid you (it doesn't sound like he is) but if he does I suggest moving
See More▼
on. Hope this helps! Message me if you want to chat further about the issue. You can trust me. Good luck!
on August 17, 2014
Answer Link
Try to find out if he really likes u like u like him.
Ask him more and more about him then he thinks that u like him and maybe he likes u so can u go on a date or something
on August 17, 2014
Answer Link
You have a few options here:

1. Admit your feelings to him.
2. Get a friend to find out the full story.
3. Watch hi and drop hints.
4. Get a friend to tell him how you feel.
5. Nothing and wait.

Each option has it's up and downs. Most people I know go with 2 mixed with 4 because that's a lot easier.
on August 18, 2014
Answer Link
Well there are lots of things you can do you can continue on and still hurt you can stop hanging out with him and have it hurt or you can get your big girl cloths on and find a way to tell him and see if he likes you and potentionaly maybe get hurt if he says he doesn't like you. If you guys date make him promis you guys will be friends if you break up. I dated my best guy friend and we broke up but we are still really great friends.
on August 17, 2014