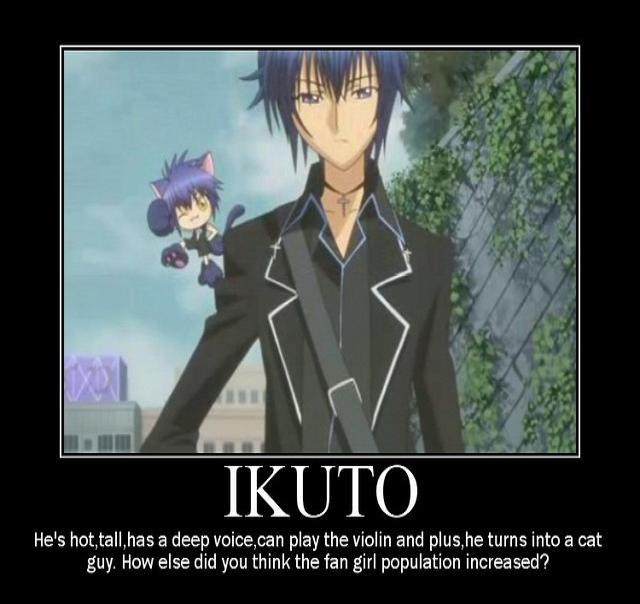 I need ANOTHER anime to watch. I'd appreciate suggestions.
I have watched and finished Inuyasha, Ouran Host Club, Baka and Test, Shugo Chara, Tokyo Mew Mew, Death Note, Fullmetal Alchemist, and One Piece. (Ok, I haven't finished the last one but I am unable to watch it further than where I got to.)
I would really appreciate it if someone could suggest a fun anime to watch. (preferably with good morals.)
(If this is my Silestra7, be sure you're on your own account. You made a fool of me last time )
▼Scroll down for more questions▼
Answers (
14

)

vote up or down the answers
You could choose from a selection of good animes on Crunchy Roll! You even get a 30 day free trial! Anyway, you should watch Erased.
on April 22, 2017
on March 12, 2016
Tokyo Ghoul, or Infinite Stratos.
on July 17, 2015
on June 03, 2015
Kenichi: The Mightiest Disciple is good!
on March 22, 2015
Tokyo ghouls, amnesia, bleach, another, 07 ghost, ghost hunt, I know more but can't remember all
on July 17, 2014
Full moon!!

La corda oro is a good book, might not be a show though...
on April 29, 2014
here are some you should so totally watch
soul eater
fullmetal alchemist
happy tree friends (maybe)
Kingdom hearts
death note
bleach
See More▼

trigun
cowboy bebop and other shtuff i cant remember.
on April 06, 2014
what about Mermaid Melody... Mermaid Melody pichi pichi pitch... Vampire Knight.... Vampire Knight Guilty... DNAngel... Saint Seiya... these are pretty good and famous anime..
on March 12, 2014
princess jellyfish fruits baskets and pani poni dash
on March 12, 2014