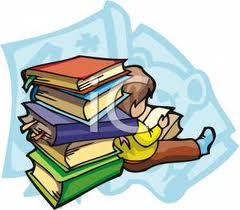 whats your favourite book series
Tell me about your fav book series. Mine is harry potter series. Whats urs
▼Scroll down for more questions▼
Answers (
8

)

vote up or down the answers
Warriors!!!!!! All hail starclan😝 lolz.
on September 03, 2016
Harry Potter
Percy Jackson'
Hero's of Olympus
Kane Chronicles
Nancy Drew and the Clue Crew
Thea Stilton
on March 17, 2016
A lot because I'm a book nerd....Here are some of them :
Percy Jackson
Harry Potter
How to train your dragon
Heroes of Olympus
Kane Chronicles
Warrior Cats
See More▼

Wings of Fire
Magus Chase and the Gods of Asgard : The Sword of Summer and a load more
on October 23, 2015
PERCY JACKSON, HEROES OF OLYMPUS, WARRIORS!
on March 16, 2014
on February 24, 2014
Harry Potter/Percy Jackson. Probably PJO because my husband doesn't die
on February 24, 2014
Mine is the harry potter series. I luvvvvvvvv it. I like hunger games, percy jackson 2.
on February 24, 2014