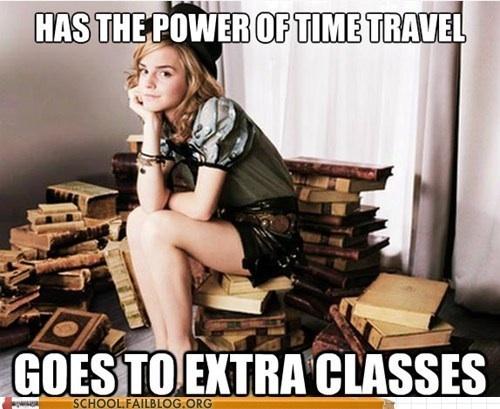 What Subjects Would You Take At Hogwarts?
If you went to Hogwarts, which of the subjects would you take? (Back when Time-Turners were available! )
▼Scroll down for more questions▼
Answers (
8

)

vote up or down the answers
Charms
Transfiguration
Defense Against the Dark Arts
Herbology
Study of Ancient Runes
Muggle Studies
and Potions because i think its important to know this even if its Snape
on May 09
I would take everything AND have private Occlumency lessons with Professor Snape and Whatever Dumbledore teaches Harry
on October 23, 2016
on April 27, 2016
I WOULD GO TO PIGFARTS!!!!!!!! (If you get that reference, you are beautiful.)
on September 30, 2015
on February 26, 2014
EVERYTHING! Including Divination!
on February 09, 2014