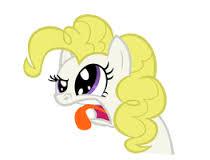 WHY ARE THERE SO MANY MY LITTLE PONY QUESTIONS?
I scroll down and I see all these My Little Pony questions. Why?
▼Scroll down for more questions▼
Answers (
9

)

vote up or down the answers
By the way, people think it is cool. You have to be a certain age to be on this site, no offense, but you have to be childish if you are older and like My Little Pony. It's or more five or six year olds, not ten or eleven! Come on people, live in a world that's not My Little Pony!
on March 20, 2014
on March 06, 2014
There are a lot of bronies on here I guess
on February 16, 2014
Lot's of people like it and are bored when I'm bored I post One direction everything on twitter
on February 07, 2014
The real question is... Why not?
on May 29, 2014
Because it has a big fan base I guess.
on March 22, 2014
I know, it's quite annoying actually.
on January 25, 2014