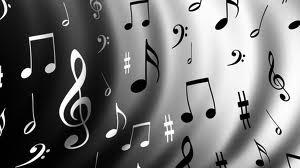 how do i get a song out of my head?
how do i get a song out of my head?my dad says to listen to barny the purple dino songs but then i get that stuck in my head.plz help
▼Scroll down for more questions▼
Answers (
8

)

vote up or down the answers
sing this song ''i hate you, you hate me, lets team up and kill barny, 1 shot 2 shot 3 shot 4, no more purple dinosaur!''
on May 11
Try not to sing the song and sing a song you like and then that annoying song will go away it helps
on July 01, 2014
well... i think you just think of something over and over again rlly loud in your head, like blah blah blah blah, or bam bam bam, until it stops. i get that a lot. the way i sometimes stop it is by thinking my brain is another person and yelling in my head "SHUT THE F*CK UP B**CH!!!"
on January 03, 2014
Take your mind off it and do something you love to do and relax
on December 29, 2013
You eat waffles and play a video game, and make a quiz on this then tell your friends about the quiz and see if they can get what you got.You might just forget the song by remembering this advice!
on December 29, 2013
I know, cut off your left pinkie toe*, you will be in so much pain that you have no time to think about music**.

*don't try big toe, its a bit tougher. **this will last until the paramedics give you pain killers. good luck
on March 06, 2014