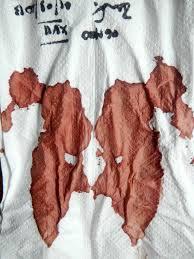 How close am i to starting my period?
Hey Guys!, I will tell you guys the signs of puberty i have got. But first this question is to ask if my Period is coming soon. Or in a couple of years. So please answer what you think.

I've got tiny bits of blonde colored here down there... (but idk if its just normal like not a part of puberty until you get darker and thicker hair)

I don't have armpit hair. But i have sweat there and it turns into muck and stuff.. (eew)

I have starting growing breasts. I'm in sports bras. I think in 2 or 3 months i might ask my mum if i can have paded bras. Someone suggested them to me a while ago.

I had one pimple on my face.. lol (prob not related..)

I have pain down in my legs sometimes.

I don't think i've had a growth spurt.

I've got loads and i mean loads of discharge and i am going to get a liner soon. REALLY NEED ONE! I get discharge everyday.. mostly its a lot. But its everyday even if i get one spot of it.

i need to go the toliet a lot more.

I am nine turning ten on the 6th of feb. This year.

I hope you can answer my question. I REALLY NEED HELP!?!!? when will i start my period please help me know. And also when to start getting pads. (or even tampons but i ain't so keen on the idea of them). Thanks!
▼Scroll down for more questions▼
Answers (
14

)

vote up or down the answers