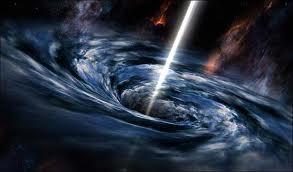 What can you do in 24 hours before the world ends?
1. Got Breakfast that's already been cooked and done for us; all we did was sat down, prayed and ate the food.

2. Went back to the room – brushed and got ready for the day.

3. Posted on AMSDaily.net for ten minutes (the internet was very slow)

4. Went up for a ride to the furniture store (Huston and Company); drove past farms, stables, scenic views, etc.

5. Went up for a trolley ride at the Seashore Trolley Museum

6. Got ready for the beach

7. Walked half a mile to the beach with a wagon

8. Sat, ate, read, talked, kissed, touched, walked over the rocks and seaweeds, watched the boats go by, sang, whistled, listened to the ca-cawing of the seagulls, picked periwinkles,played with our daughter; hugged my daughter many times, breathed fresh air, smiled at strangers, glanced squished sand between my toes, thanked my husband for the day, splashed water among us – did all these at the beach!

9. Walked back to the room

10. Swam at the pool to ourselves

11. Showered and got ready for dinner

12. Drove to the Point; Cape Porpoise and watched the sunset

13. Ate dinner while watching the sunset and the dusk meet

14. Walked along the pier under moonlit

15. Watched our daughter sang and danced

16. Prayed as a family

17. Read a book

18. Started another post

19. Read Maine Home Magazine

20. Slept!
▼Scroll down for more questions▼
Answers (
4

)

vote up or down the answers
Contact J. K. Rowling and beg her for the rights to Harry Potter for just one day.
Eat sweets.
Break into the Harry Potter Experience.
Watch The Hunger Games.
Watch Catching Fire.
Watch Divergent.

PUT A STOP TO THE TWILIGHT FAN BASE!!
on April 16, 2014